Information and Advice
Food
Honfleur is a paradise for restaurants. Would you be high quality, or budget minded, you will certainly find the place that fits. In winter, we particularly recommend sea-food restaurants, for their gigantic shell plates. There are also several supermarkets. In particular, "Champion" supermarket is at a walking distance. With a car, you may also go to "Intermarché" supermarket, at town entrance. Also, and thought we do not recommend it in France, you can find fast-food services.

Language
Language in Honfleur is French. If you are able to speak French, even at a limited extend, people will be delighted to help you training. If you can not speak French, it is actually not a major problem. As in any touristic place, you will find that most people speak English to a communication level. Actually, due to the number of British visitors in Normandy, it is one of the place in France, were you have most chances to be understood. If you are to speak to somebody in the street, you will be fairly sure to be understood by choosing somebody looking 16 to 25 years old. English is compulsory for all students in France.
Parking and Car
It is usually possible to park for free along the streets. In France, you can park on the border of any street as long as there is not a no-parking sign. There is a city parking a few meters away from the appartement. It is free at night, from 8 PM, but somehow expensive during the day (you should get a ticket at the machine and make it visible in front of your car). To drop the luggage, it is possible to stop in front of the apartment temporarily.
A car or a motorbike can open a lot of perspectives. Honfleur is just in the center of Normandie, between its two regions "basse-Normandie" (many beaches), and "haute-Normandie" (many cliffs). It is the perfect start to visit all Normandy. (Le Mont Saint-Michel, Deauville, Giverny, Etretat,...) It can also be a starting point for longer excursions (Paris, Saint-Malo, Rouen,...).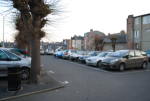 Laundry
There are two coin laundries near-by. One is in a street under Saint-Léonard church. One is close to the post.



Internet
There is an internet café in Honfleur, at the hotel "La Diligence" 53 rue de la république. It might be crowded with students from nearby "Notre Dame" college, but the people are helpful and able to speak English.

Telephone
There is no telephone inside the apartment, but you will find several public international cabins near the post office.

Post office & Money exchange
Left side getting up along the "Avenue de la république". They do money exchange too, as most banks.

Activities
Foot-ball, naturospace, skate, Bicycle,...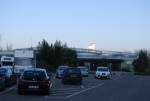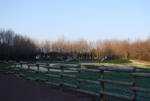 Honfleur Beach:
This tranquil beach is 10 min walking from the apartment.

Garden:
Table and chairs are available in the garden lobby.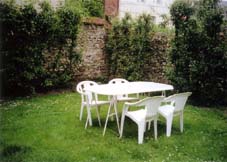 In case of problem
Send us a email or ask to Mrs Hessenauer who lives near-by.
---
To contact us:
Honfleur accommodation
The material present on this web site is copyrighted. Keywords: Honfleur accommodation, holiday accommodation, Honfleur 11th july, hotel Honfleur, Honfleur renting. Same author sites: Location Honfleur Zameho Nanotube Cours de Japonais Rodez フランス語 つくば lire-cp . Partenaires: locations vacances Honfleur, Location Calvados